Published on Mar 31, 2015 4:21pm
Advanced Transportation Center director hired
On The Record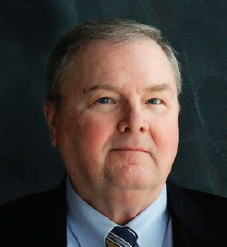 Alan Lecz brings decades of experience in engineering, workforce and talent development to WCC
Alan Lecz recently joined the college as director of the Advanced Transportation Center, a groundbreaking effort that will bring together specialized curricula and state-of-the-art equipment to the WCC campus that is designed to support the rapidly growing industries of Intelligent Transportation Systems, Advanced Manufacturing and Automotive Transportation Servicing. Lecz graduated from the University of Michigan with a bachelor of science degree in engineering and brings a wide array of experience in workforce and talent development to this position. He previously worked as an Engineering Supervisor with Ford Motor Company and as the Director of Employer Strategies for the Workforce Intelligence Network for Southeast Michigan where he worked on behalf of all nine of the community colleges in the region.
"Al brings over three decades in industry experience and will be a key contributor towards advancing our work with the Center," said Brandon Tucker, WCC dean of advanced technology and public service careers. "I'm excited that we were able to get someone of his caliber and look forward to him working with our faculty."
Tremendous job growth predicted
Research has shown there is tremendous job growth in the areas of Advanced Transportation Systems and a corresponding need for trained technicians and a skilled workforce in the areas of Intelligent Transportation Systems, Advanced Manufacturing, and Automotive Transportation Servicing. These advanced technologies are radically reshaping the transportation landscape with automated and connected vehicles. They will help prevent collisions, better manage traffic patterns and enhance the safety of a variety of transportation modes.
"The distinguishing feature of the Center is that no other community college has created IT-intensive intelligent transportation systems curricula nor tied each of these academic training programs together in a holistic and multi-disciplinary manner," said Lecz.
WCC Faculty to collaborate across disciplines
"Our WCC faculty hold extensive industry experience and will work collaboratively within several academic disciplines in the Center's laboratories and classrooms," Lecz added. "In addition, a tremendous amount of automotive product development will be conducted over the next 10 years as EPA promulgated Corporate Average Fuel Economy regulations advance to 54.5 MPG by 2025. Many skilled technicians and engineers will be required to meet this challenge, and WCC is positioning itself to help fill that industry talent need."
The Center's programs will contain a unique mix of experiential learning, traditional classroom learning, e-learning and hands-on training to prepare students for technician certificates and provide transfer degree options to four-year university programs in electrical, software, traffic safety and computer and engineering programs.