December 7, 2018 Robin Witte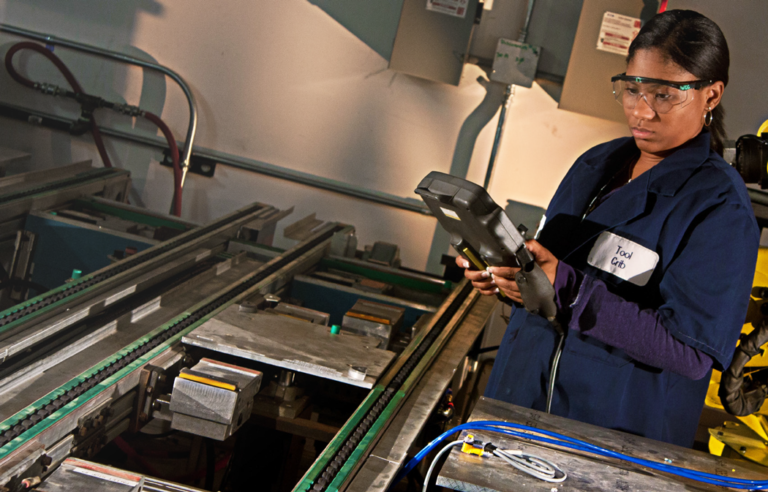 The need for skilled machinists, mechanics, electricians and other trades continues to grow, while qualified job prospects are hard to come by and many high-paying positions go unfulfilled. Early in 2018, Gov. Rick Snyder announced an initiative called the Marshall Plan for Talent. It is designed to pump more than $100 million into K–12 education over five years to get young people the skills they need to join these fields.
WCC student Candace Nelson knows this very well. She enrolled at WCC in Fall 2017, is in the midst of pursuing two associate's degrees (Automotive Service Technology and Powertrain Development Technician), while working in the field to pursue her passion of becoming a skilled mechanical service technician.
"After a few years of job hopping, unhappiness and being depressed about where my life was at, I decided that's it, I'm making a change," Nelson said. "Automotive was one of the few interests I had dabbled in. I thoroughly enjoyed working on my car and found myself completely enamored and wanting to learn more each time."
Entering and succeeding in a male-dominated occupation usually comes from a specific passion. Oftentimes, women pursuing careers in the trades, law enforcement or executive-level environments are usually doing so because their career desire is too great to overlook, whether the field is all men or not.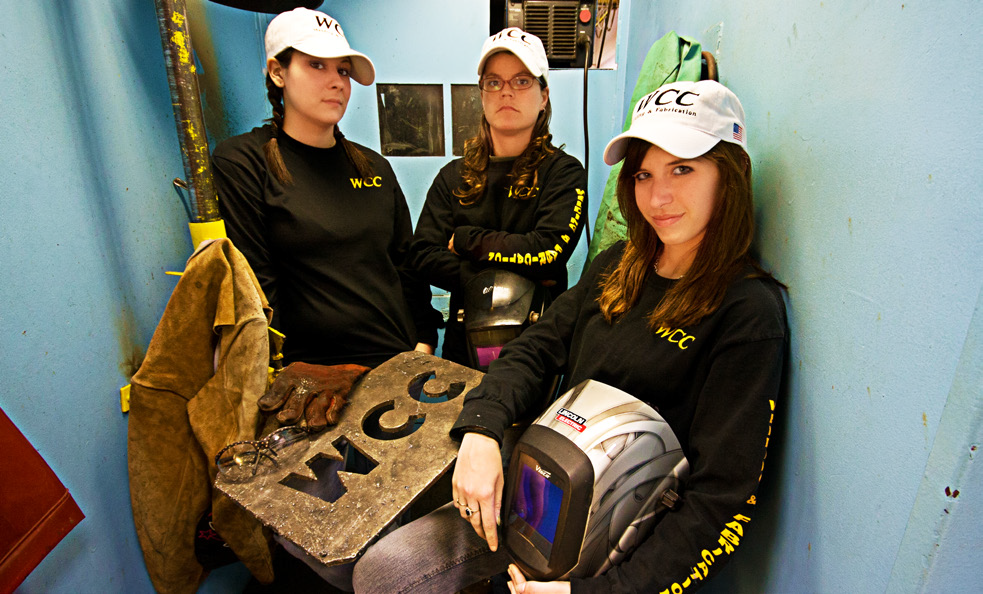 Jessica Ravizza recently graduated from WCC's police academy after being sponsored by the University of Michigan's Public Safety Department. Her passion to work in law enforcement began when she started working in housing security at U-M about eight years ago.
While attending the police academy, Ravizza and her fellow cadets were immersed in an in-depth array of coursework and practical hands-on experiences, which included driving, firearms use and first aid, along with written and practical tests that must be passed. In her class of 34 graduates, only three were women. She was class president.
"I always wanted to go the academy," Ravizza said. "I always wanted to do something bigger than myself. At times, as a woman I feel like I have to work harder, but the generation we've grown up in, sees women as more competent.
I try not to feel pressured. I'm just as capable as anyone else."
For young girls out there trying to determine what they want in a career, Ravizza has some advice.
"You have to follow what you love and do it," she said. "Show them you can do it. Young girls are strong. They can prove it to themselves and everyone else."
---
Some Examples of Nontraditional Jobs for Women: Architects | Computer Programmers | Computer Software and Hardware Engineers | Detectives | Chefs | Barbers | Engineers | Construction and Building Inspectors | Aircraft Pilots | Computer and Office Machine Repairers | Railroad Conductors | Machinists | Clergy | Truck Drivers | Fire Fighters | Construction Occupations
Tags: Featured Article, Launch Winter 2019, ousearch_News_Launch Magazine