This document explains how to configure the Mozilla Thunderbird email client to receive your WCC Faculty/Staff/Emeritus Office 365 email account.
Open Thunderbird.
Click the Thunderbird Menu icon (three horizontal bars) at the upper-right of the Thunderbird pane.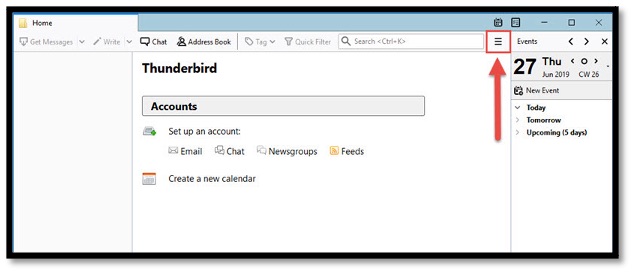 Hover your cursor over Options and click Account Settings.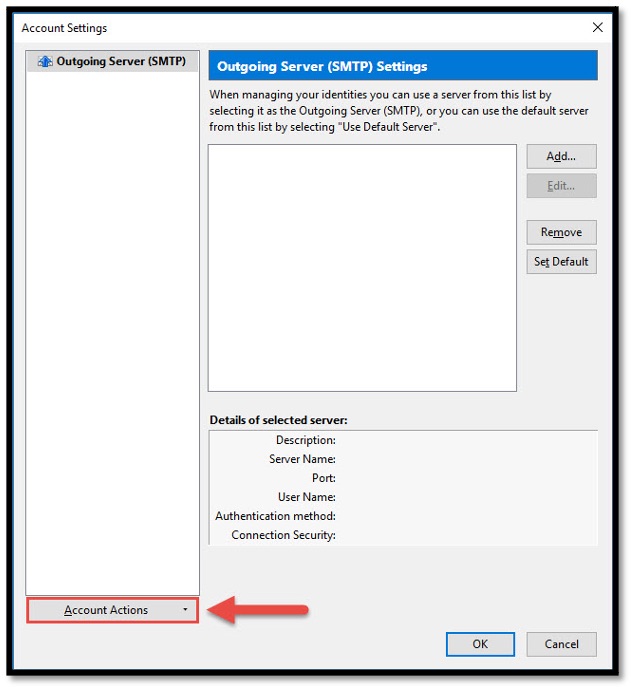 Click Account Actions and then select Add Mail Account….
Enter your name in the field labeled Your Name and enter your email address in the field labeled Email Address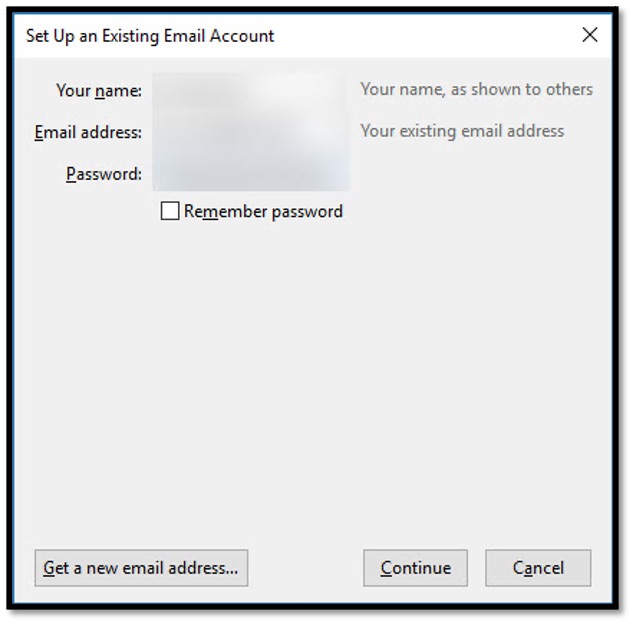 Enter your email password in the field labeled Password, and then click Continue. Configuration found at email provider will appear, but you have to click Manual Config.

Please Note: Thunderbird will automatically try to set up the connection using default configurations, but you will need to click the Manual Config button to enter the correct configuration.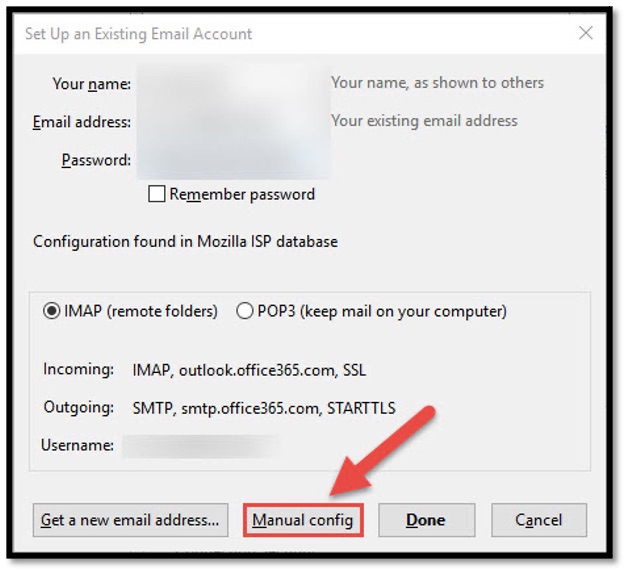 For Incoming Server hostname enter outlook.office365.com, change Port to 993, change SSL to SSL/TLS and Authentication is Normal password.
Enter smtp.office365.com in the Outgoing Server hostname field, change Port to 587, change SSL to STARTTLS and Authentication is Normal password.
Enter your email address in the Incoming and Outgoing Username fields.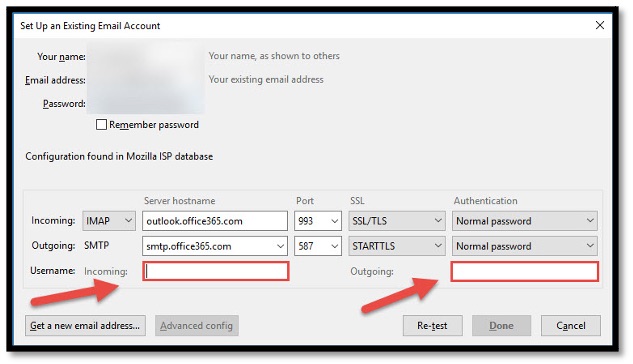 Click the Re-test button. You should get a message stating, "The following settings were found by probing the given server".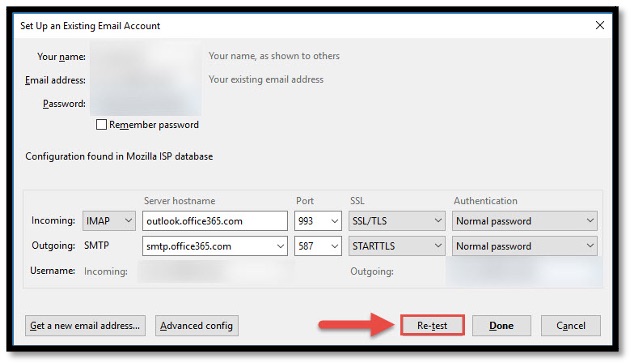 Click the Done button. Click OK to close the Account Settings window.
Thunderbird is now configured for use with your Office 365 email account.
Important: All of your folders will not automatically be viewable in Thunderbird. To be able to view all of your folders, see the section below, entitled "How to View Your Folders in Thunderbird".
Not working? Make sure you entered your email and password correctly and try again. Also, be sure to update the server to outlook.office365.com vs .edu.
How to View Your Folders in Thunderbird
You may view all, or some, of your folders in Thunderbird. In order to do so:
Within Thunderbird, click on your email address, on the left side of the Thunderbird window.
Under Advanced Features, click Manage Folder Subscriptions.
A pop-up window will open, entitled Subscribe, which will display all of the existing folders for your email account. Place a check to the right of any folders you would like to be able to view within Thunderbird.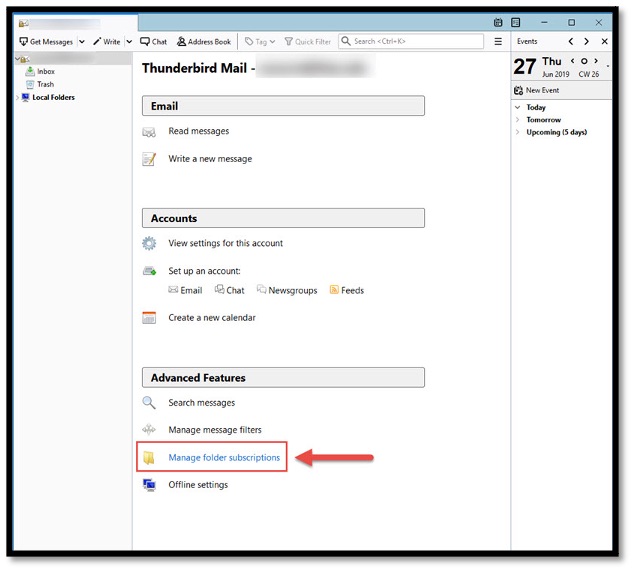 Note: You will need to click the arrows to the left of any expandable folders in order to be able to view and select any sub-folders for subscription.
Once you have selected all of the folders you would like to be able to view, click Subscribe > OK.
You will now see the selected folders underneath your email address within Thunderbird.
Important: The new folders will not automatically populate with your email messages. When you click on a folder to view the contents, Thunderbird will then sync your email for the selected folder.